Cubic glove series
Client:NN Co,. Ltd.
Product: Fukushin co.,ltd.
Direction,Design: Nobumasa Takahashi
Graphic design: Hazuki

About "CUBIC GLOVE"
" What can an artist do at the factory on the basis of industry? "
Cubic glove was born by an artist Nobumasa Takahashi and a glove maker FUKUSHIN Co., Ltd. during the regional vitalization project " artist in factory ".
I was an exhibition, proposed the "system" for utilizing "the conceptual composition of an art" in the production of goods and obtained high evaluation. "The easy view of the concept × 10" was developed. "CUBIC GLOVE series" is one of them, and it becomes the first commercialization with a project work.
NN is supporting logo work of an "ARTIST IN FACTORY", and flier work. This time, NN puts "solid glove series" on the market formally. We think that he would like to perform proposal and proof, continuing to extend project deployment of a glove.
Details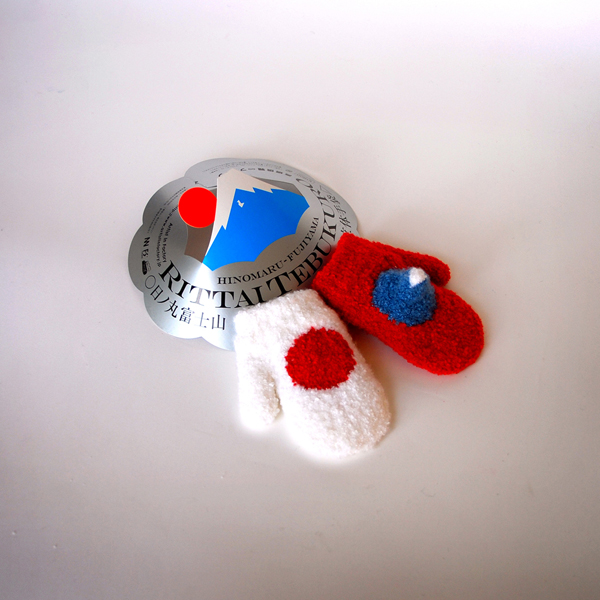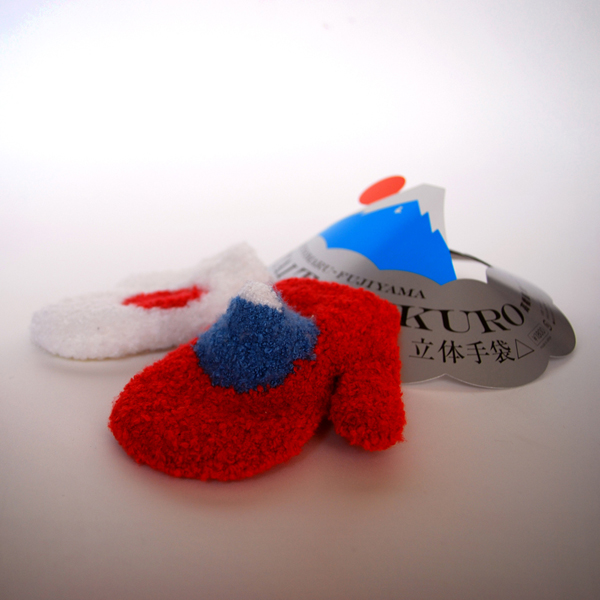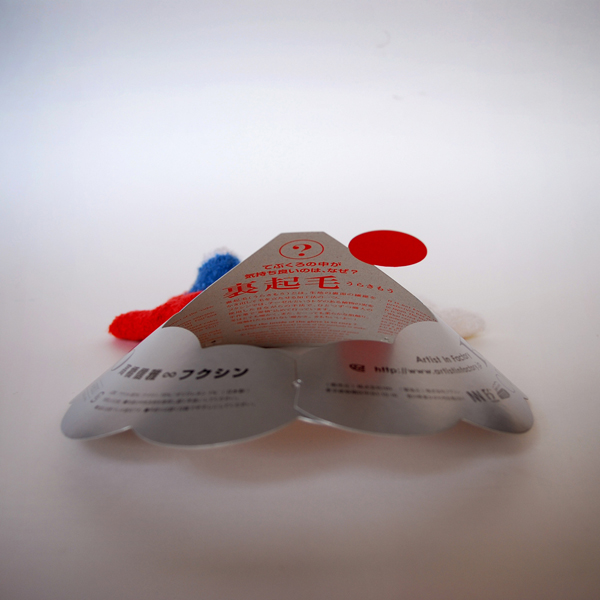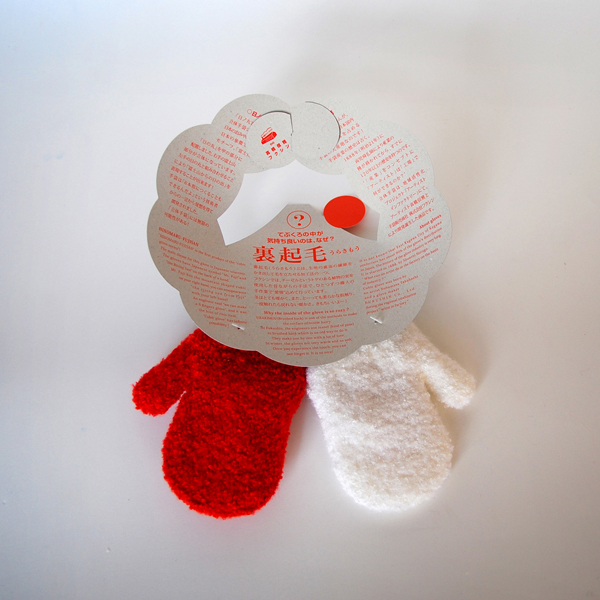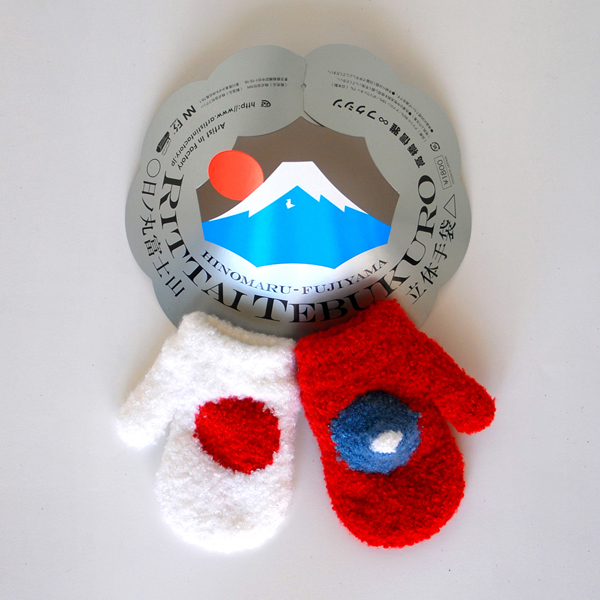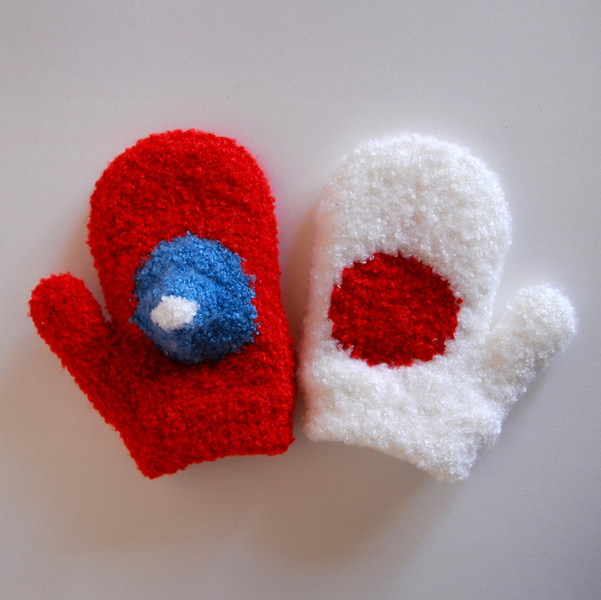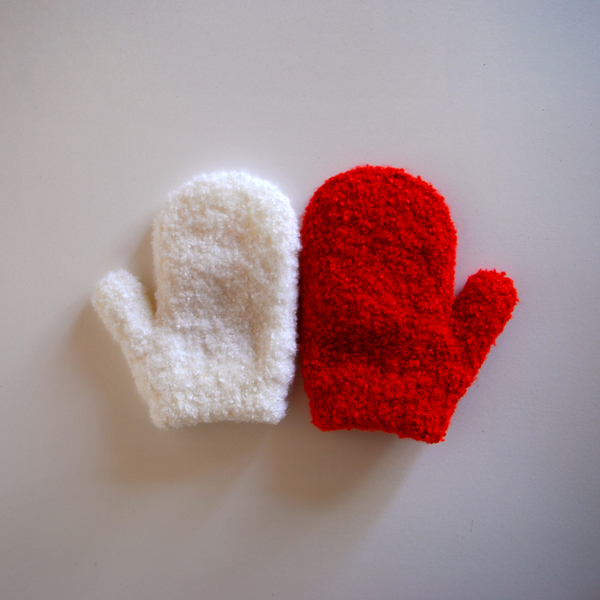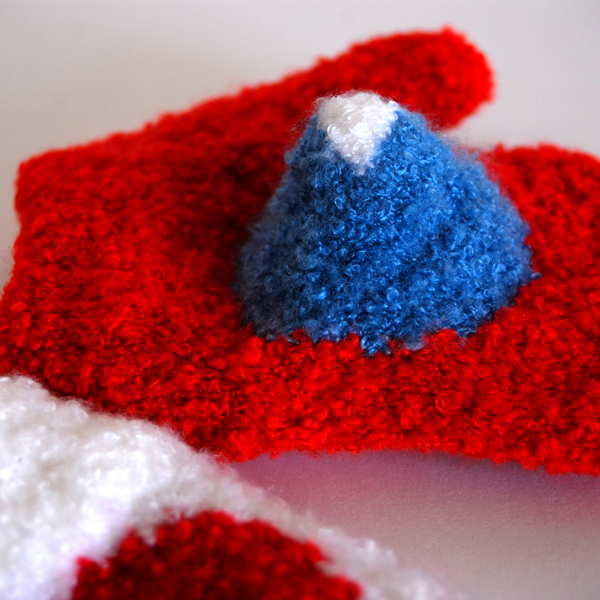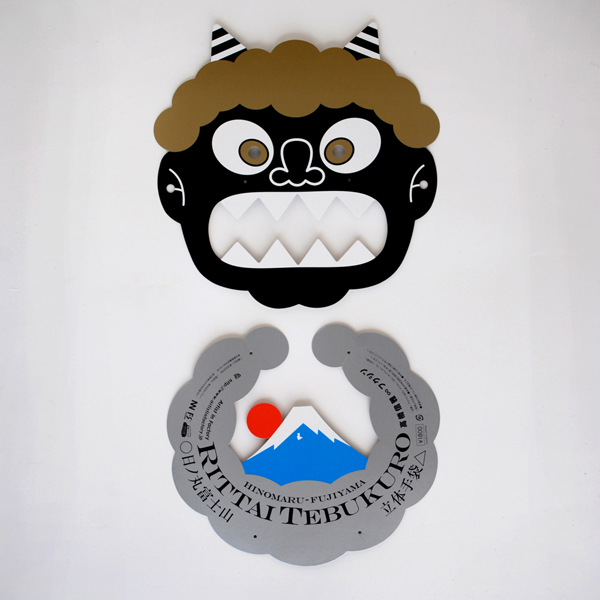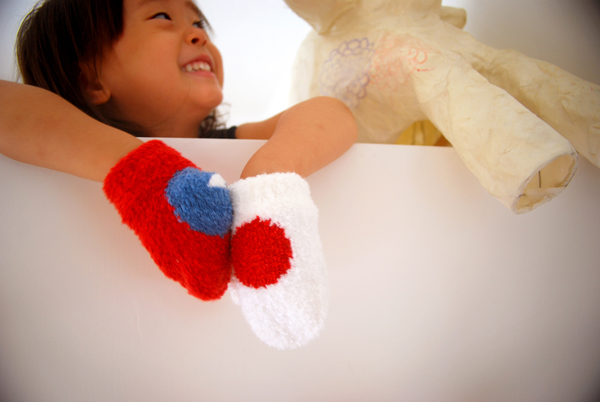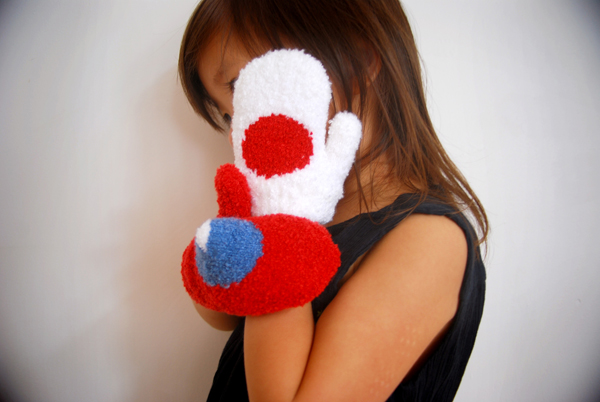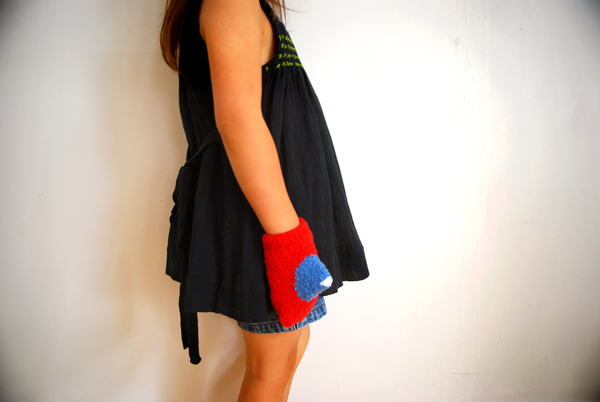 CUBIC GLOVE series HINOMARU-FUJISAN

CUBIC GLOVE series HINOMARU-FUJISAN was chosen as "Fugaku 36 product"vol.23 which "NPO National on Mt. Fuji World Heritage." performs !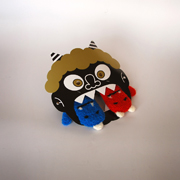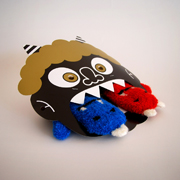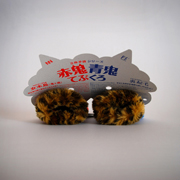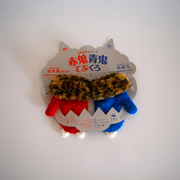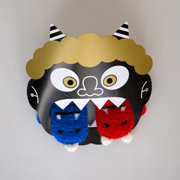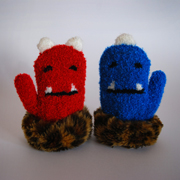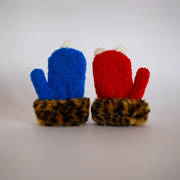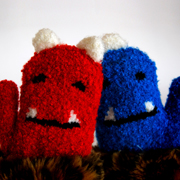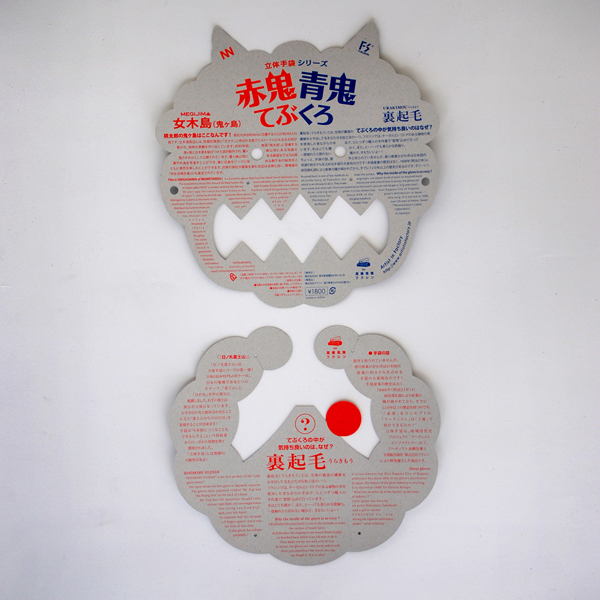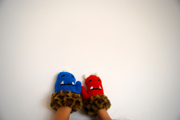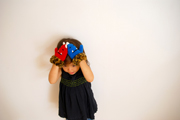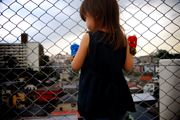 CUBIC GLOVE series REDOGRE-BLUEOGRE

NN Goods page
http://www.enuenu.com/goods_glove.php
Why the inside of the glove is so cozy?
URAKIMOU(Raise back) is one of the methods to make the surface of inside hairy.
At Fukushin, the engineers use teasel (kind of pine) to raise back which is an old way to do it.
They make one by one with a lot of love.
In winter, the gloves are very warm and so soft. Once you experience the touch, you can not forget it. It is so nice!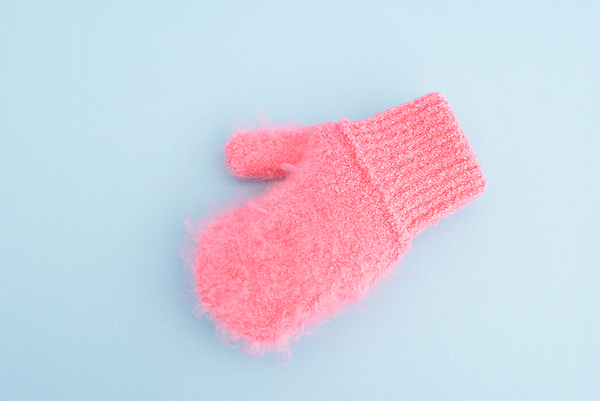 ARTIST IN FACTORY
Craftsmanship was performed together with the incorporated company fuchsine of artist Nobumasa Takahashi and Kagawa Prefecture between November 24, 2009 and December 4. We are "SHIKOKU SAIKO UNIV Festive" performed by the Takamatsu Sunport on February 27, 2010, and announced work.
http://www.archipelago.or.jp/artistinfactory/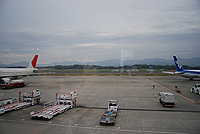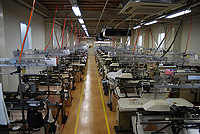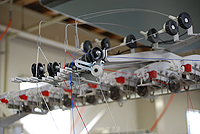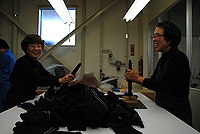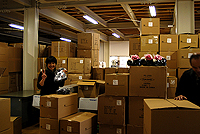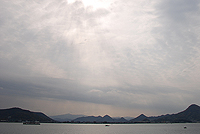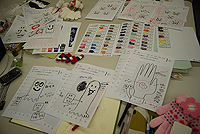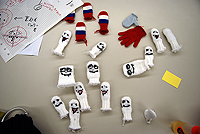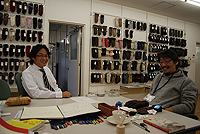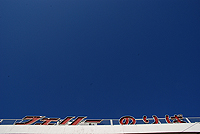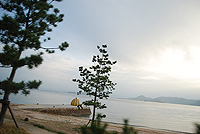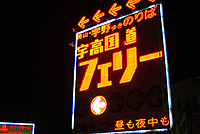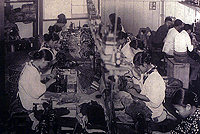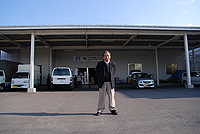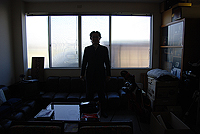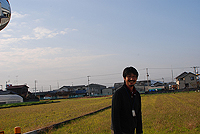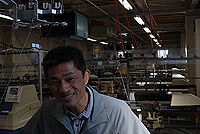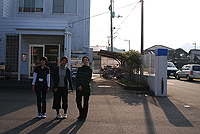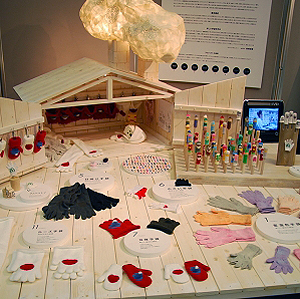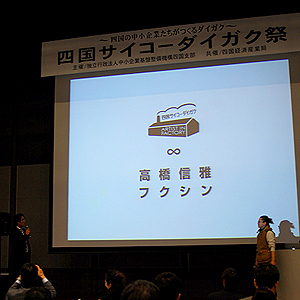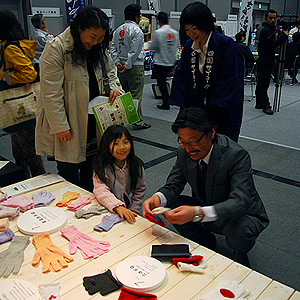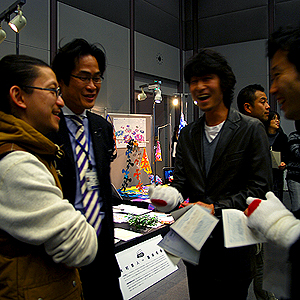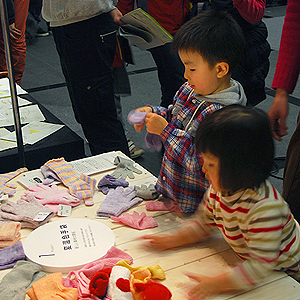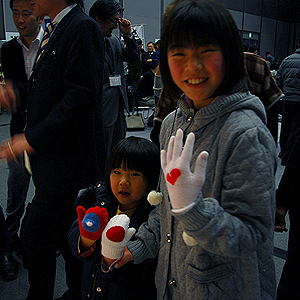 Fukushin co.,ltd.
In 1977, the glove sales trading company "Fukushin Glove Co,. Ltd." will be founded to Shirotori, Higashikagawa, Kagawa. In 1992, a company name is changed to the present "Fukushin co.,ltd.", and it will continue up to now. Fukushin are mainly a plan, manufacture, import, and sale about original goods. The counter proposal power and the additional supplement power to about 3500 stores are making goods supply by a rack jobber promotion by a strong point.
Link
Shikoku Bureau of Economy,Trade & Industry
Organization for Small & Medium Enterprises and Regional Innovation
SHIKOKU SAIKO UNIV
Artist in Factory
Fukushin co.,ltd.
Nobumasa Takahashi
Hazuki