Ultra Putti Match (Hara-zumou)
Client: SOUVENIR FROM TOKYO (THE NATIONAL ART CENTER, TOKYO)
Merchandising: Saeko Kato (CIBONE)
Direction: Mitsuho
Art, Direction: Nobumasa Takahashi
Design: Sanae Takayama (CIBONE)
Assistant design: Hironori Inoue (Humour is important)
Production: KOBE SHOJI CO., Ltd.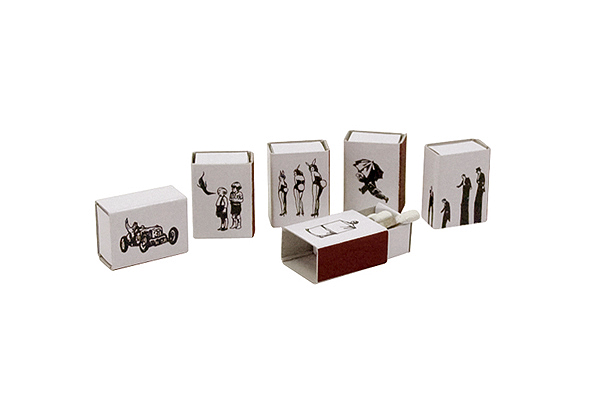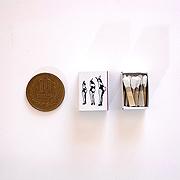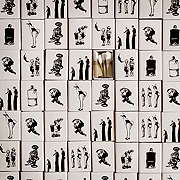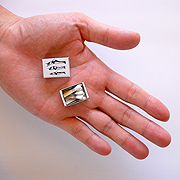 One box is a match of the size of a ten-yen coin. A set of six boxes with six different designs. Actually,  there are small matches in the box and you can lit your cigarette. We has this picture in our mind of surprised on you. This size is really an impact !! This is the first work that the product team "SLEEPING GHOST" lead by Nobumasa Takahashi should commemorate. It is release as the item of "Hara- zumou" by the collaboration with SFT from April, 2009.
Box dimensions (one piece) : 23mm×17mm×10mm
price: 840 yen (set of 6)
Background of production
Director Mitsuho discovers a small match in Europe. Then it was taken home as a souvenir. We find out it because we hasn't really seen much of it in Japan. Then, sometime ago, The thing that existed as a promotion match also in Japan turned up it. Just then, we propose it by souvenir brand "Hara-zumou" that is the development schedule with The National Art Center,Tokyo museum shop SFT. Adoption decision. Designer Ino of HII that proceeded to CIBONE to train the design retrieved it. It was not produced now,  the machine that made it was thrown away and the production trader was not found. We was accessed to Japan match manufacturers'association. The time that we had inquired was the end of the year. They asked it at the greeting at the end of the year of the new year. "Kobe Shoji Co., Ltd." to own the machine miraculously was found. Immediately, we inquired of Kobe Shoji Co., Ltd. The budget is still high because of a small lot. The project is interesting. It is possible to produce. However, because the budget is not suitable, is production abandoned? No, it is not interesting ! Let's make it by any means ! "SLEEPING GHOST" project start that has been planned beforehand. It becomes born a small match.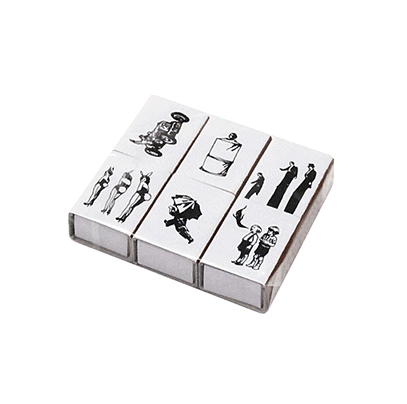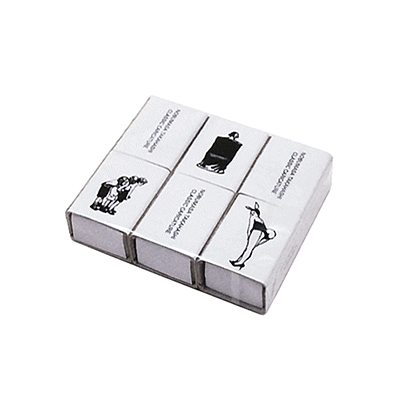 Caramel wrapping
We made the commodity of hexad. The purpose of it is to be balanced of the pack/set price with other commodities as the museum goods. Because we had wanted to bring it together proper,we chose of the caramel wrapping. Caramel wrapping : NK-KISHO

Secret item
You can see the logo mark of  SLEEPING GHOST and the character of "Humour is important" printed by peeling off the joining surface of the matchbox.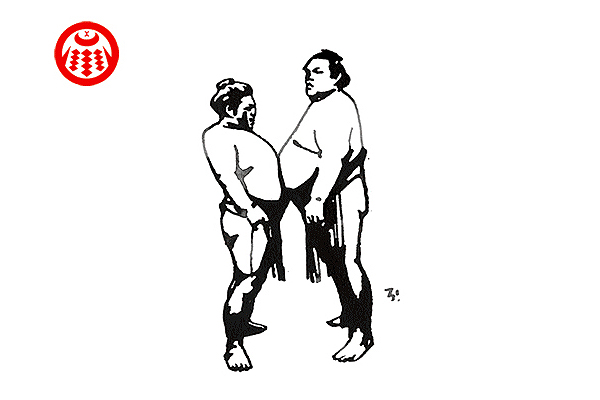 Souvenir brand "Hara-zumou"
"Hara-zumou" is "Souvenir brand" that The National Art Center,Tokyo museum shop SFT is planned as original goods, and produced in cooperation with artist Nobumasa Takahashi.
The picture of especially popular "Sumo wrestler" was mainly produced in the "classic caricature" that artist Nobumasa Takahashi had announced by Aoyama CIBONE GALLERY in 2007. The scenery of world's good old days is drawn with a touch of "Real pictogram." This approach with "adult's sarcasm" will give you a little bit of nostalgic and fresh feeling.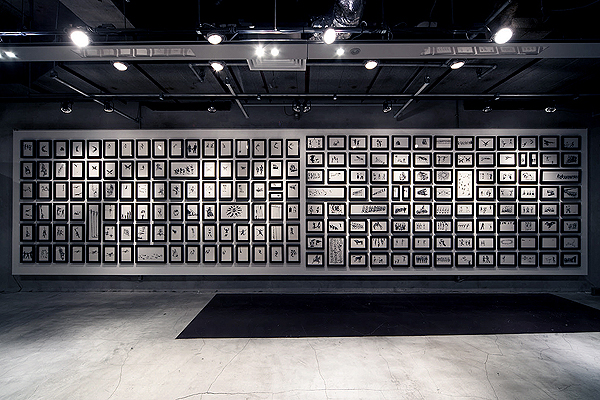 NOBUMASA TAKAHASHI ART EXBITION 2007 CLASSIC CARICATURE @CIBONE GARELLY

Hara-Zumou@SFT 2009.4.16-6.22
Link
THE NATIONAL ART CENTER, TOKYO
SOUVENIR FROM TOKYO
CiBONE
NK-KISHO
Nobumasa Takahashi