TAUNS website
Client: TAUNS LABORATORIES, Inc.
Direction, Design, html cording: Seiko Makita
Programming: Limenet, Inc.
Product photo: Naomi Muto
We have designed their web site and helped to find appropriate server for their business. After traveling to Numazu city for many meetings I have proposed a layout which consists of light blue and light orange as a tone to bring "cleanliness, warmness and hope" as graphical concepts to their corporate slogan "Total Assistance for Your Needs and Seeds." After the web site project they liked our proposal on web so much they have decided to use the same design on their corporate POWERPOINT template.
Home page
Used gradient and transparent effect on a slogan and buttons to represent pleasant atmosphere.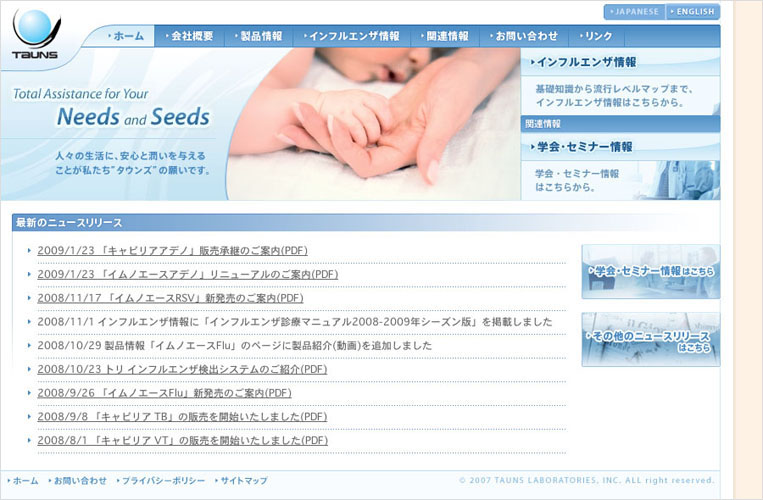 Registered user page
Suggested and built registered user page in collaboration with programming company.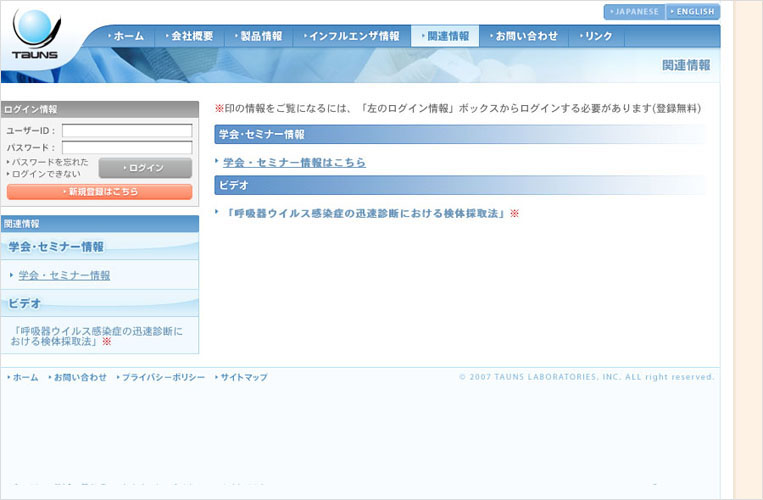 Powerpoint template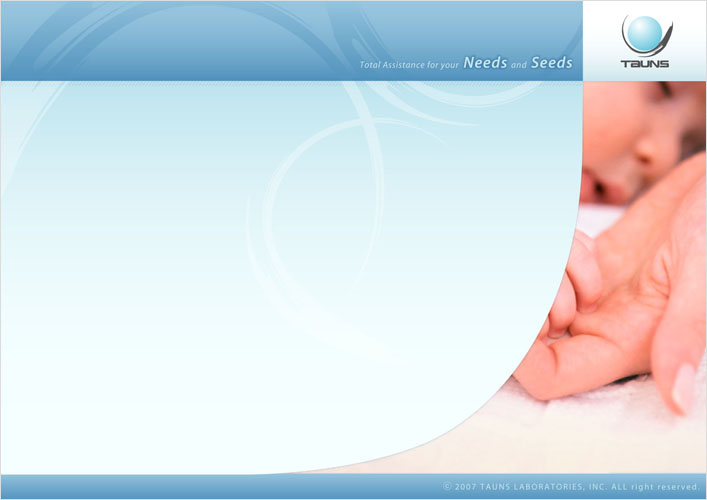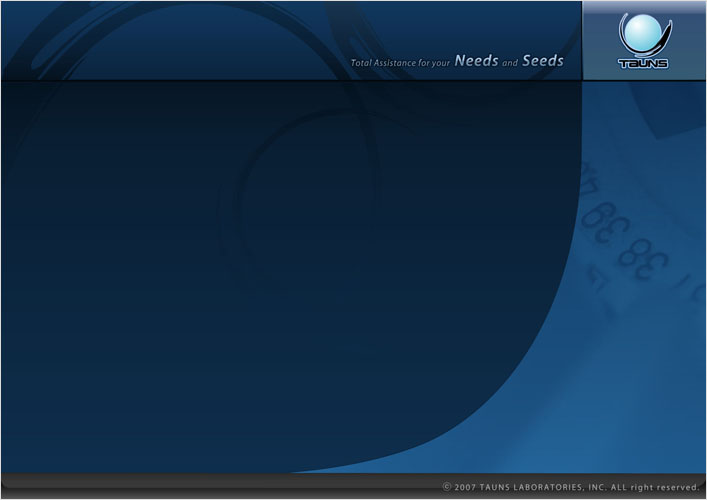 Link
TAUNS LABORATORIES, Inc.
Limenet, Inc.
Naomi Muto Official site