Okui Aki website
Client:Fukui Cable Television Co., Ltd.
Art direction, Illustration:Nobumasa Takahashi
Film:Yousuke Furuta(A NEW PERSPECTIVE)
Programming, html cording:Inenyr LLC
Design, Html cording:Seiko Makita
Collage:Hazuki Sasaki

We produced Okui Aki official website, a fan club site, a mobile site.
The official site adopted the request of the artist and collage of the antique style was used in a simple design.
The fan club site and the mobile site used the illustration sumptuously and wrapped up in a pleasant atmosphere.
Official Site Top Page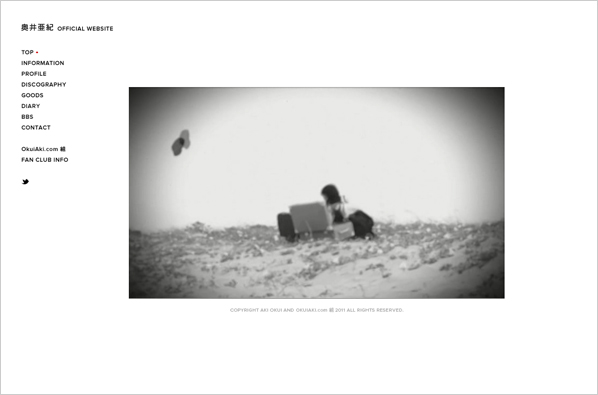 A classical movie flows.
Official Site Discography Page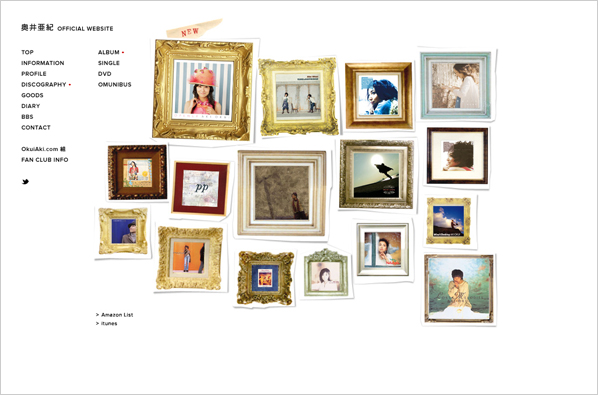 Fan Club Site Top Page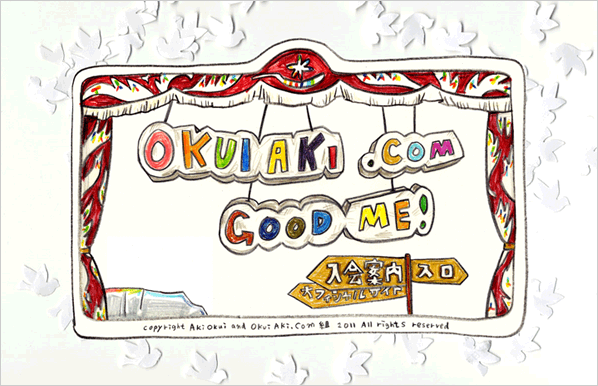 A character moves partially with a cartoon film.
Fan Club Site Shot Page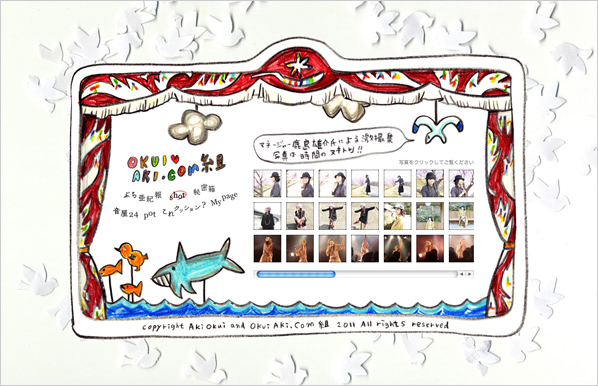 Mobile Site Top Page

Link
Okui Aki OFFICIAL WEBSITE
Fukui Cable Television Co., Ltd.
Nobumasa Takahashi
A NEW PERSPECTIVE
Inenyr LLC